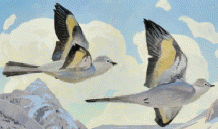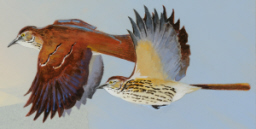 About Bert Raynes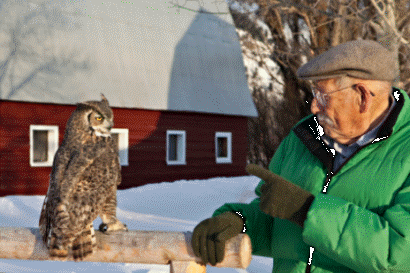 Bert Raynes became interested in nature observation rather late for a person now considered to be a naturalist. Already married and starting a career in chemical engineering, having no formal training in wildlife and their lives, he relied upon his wife, Meg, field studies, books and, luckily, associations with some exceptional biologists who befriended him and taught by example.
After a very successful career as a chemical engineer in New York and Ohio and a stint as president of the Cleveland Audubon Society, Bert and Meg retired to Jackson Hole in 1972, where they had spent
summers for nearly 20 years. By 1976, he had founded the Jackson Hole Bird Club. Soon he began writing a weekly nature-based column for the Jackson Hole News&Guide that has been read eagerly by bird watchers and other lovers of nature for more than three decades.
Eager to share any knowledge he acquired, Raynes has written Birds of Grand Teton and the Surrounding Area, Finding The Birds of Jackson Hole: A bird finding guide, two pocket guides to birds of Jackson Hole and Yellowstone, Curmudgeon Chronicles and with Tom Mangelsen, Winter Wings: Birds of the Northern Rockies. Recently, he inaugurated the Meg and Bert Raynes Wildlife Fund to encourage the documentation of wildlife by both professional and, especially, citizen naturalists.
Doubtless, Bert's main interest in nature has been birds. While he preached that watching birds can be done almost everywhere, he noticed thatsomepromisingbirdhabitatswith difficultaccess got less attention. In particular, Raynes found that students in beginning birding classes tended to avoid scree slopes and attempting to cross expanses of sagebrush. Thus, birds that inhabit these ecosystems are lesser known. He has long thought that these birds should be better understood.
Separately and together, Meg and Bert Raynes have been recognized for their dedication to conservation and wildlife issues by the National Museum of Wildlife Art, the Wildlife Heritage Foundation, the Wyoming Chapter of the Wildlife Society, the Wyoming Game and Fish Department, the Jackson Hole Conservation Alliance and the Town of Jackson.