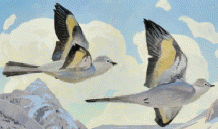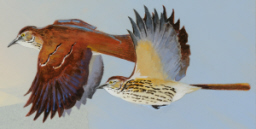 About Greg McHuron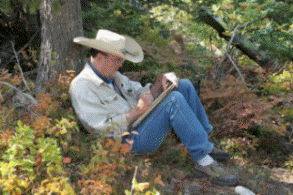 Greg McHuron is a plein-air painter working in oil and watercolor/ gouache. He primarily paints wildlife and landscapes throughout the United States and Canada. He was born in 1945 in Syracuse, New York, and raised in Colorado, Wyoming, Alaska and California. He always wanted to be an artist and began sketching at an early age.
Greg graduated from Oregon State University in 1968 with a bachelor's degree in Art as well as being schooled in Forestry and Fisheries and Wildlife. After graduating, he worked as a designer and Art Director for an interior design firm before moving to Jackson to be close to the subjects he prefers to paint.
He has taught workshops, given demonstrations and participated in quick-draws for a variety of organizations including the Wyoming Artists Association, Wind River Artist Association, Scottsdale School of the Arts, The Lodge at Palisades, National Museum of Wildlife Art, CM Russell Show, Grand Teton National Park, Isle Royale National Park and Gates of the Artic National Park and Preserve.
Greg travels extensively, explaining, "I prefer painting on location as much as possible en plein air as the drama and excitement that occurs all around me is difficult to recreate in a studio environment. When I paint the rapidly changing scenes, I put into each of them the feelings and excitement that I felt while watching the scene unfold. Years of watching, analyzing and learning from nature's school ground has helped me to understand the interrelations between organic and inorganic entities and how different lighting, seasons and locations affect how they look and react. If I can capture that particular feeling, I know that those viewing my works will come to feel some of the emotions and excitement that motivated my wanting to record this particular fleeting moment."
Greg's painting trips have ranged from above the Arctic Circle at Selby Lake, Alaska, to boat trips along the coast of southeast Alaska and British Columbia, to the Queen Charlotte and Vancouver Islands, to the Okanagan Game Farm, British Columbia, to Banff and Jasper national parks, Alberta, to wilderness areas in Wyoming and Colorado, to the Colorado River through the Grand Canyon.
Greg spent several summers as Artist-In-Residence at Isle Royale and Glacier national parks. He has won awards from the National Museum of Wildlife Art in Jackson, Wyoming, the Rocky Mountain Plein Air Painter Association in Winter Park, Colorado, the Wild, Wild West Show in Scottsdale, Arizona, the Plein Air 2005 Show at the Arizona-Sonora Desert Museum in Tucson, Arizona, the Animal Kingdom Show VII at the Bennington Center for the Arts in Bennington, Vermont, and the Wind River Valley Show in Dubois, Wyoming. He was Artist of the Year of the Wyoming Artist Association in 1999, U.S. Representative to the Leighton Foundation Artist Retreat in Calgary, Alberta, Canada, in 1991, and Wyoming Wildlife Federation Stamp Winner in 1985.