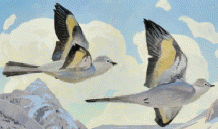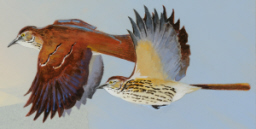 The Standard Edition of this book will be available in stores and on the Web from a variety of booksellers by the summer of 2010.
If you would like to pre-order copies that will be shipped as soon as received from the printer in late spring 2010, or if you would like to order a Limited Edition, follow these instructions.
Shipping is free and sales tax for shipments in Wyoming is included in the price.
Price for the Standard Edition $24.95
Price for the Limited Edition $300.00
Special
Order 5 standard editions for $100.00
How To Order
1. Click to download the order form
2. Print and fill out the order form
(If you have any problem downloading this form, just write your name, postal address, telephone number, and e-mail address on a piece of paper along with the number of standard editions ($24.95 or 5 for $100.00) and limited editions ($300) you would like. Sales tax and shipping are included in these prices.)
3. Make your check payable to
Grandview Publishing
4. MSend the form and check to
Grandview Publishing
P.O. Box 2863,
Jackson, WY 83001-2863